The Knowledge of the For­ever Time
29 september 2019, bijgewerkt 6 december 2021
totale video afspeeltijd: niet berekend
leestijd: 11-13 minuten
DEZE INFORMATIE KAN DOOR MENIGEEN ALS (ZEER) SCHOKKEND WORDEN ERVAREN !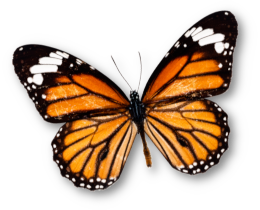 Damon T. Berry, schrij­ver en film­ma­ker, heeft een bij­zon­de­re ken­nis m.b.t. bui­ten­aards le­ven en de ver­bor­gen ge­hei­men uit het ver­le­den, wel­ke hij met de men­sen wil de­len mid­dels een aan­tal door hem ge­maak­te docu­men­tai­res on­der de ti­tel "The Know­ledge of The For­ever Time". Zoals wij elders al vermeld hebben, mogen de mensen niet alles weten, en Damon wordt dan al enige tijd lastig gevallen door een geheime overheidsinstantie; zij hebben hem zelfs een dodelijke ziekte gegeven – ja, dat kunnen zij – en ervoor gezorgd dat hij geen medische zorg krijgt.
Hij wil de mensen kennis laten maken met deze informatie middels enkele video's en podcasts welke we hieronder in twee afzonderlijke lijsten hebben opgenomen.
2015-01-18
duur: 00:44:01
Contact 2014
The Most Important UFO Movie Ever Made!
In 2014 a mysterious Alien Language was discovered, and this language was being transmitted through home video's all over the earth. This UFO message was detected in 2013 and deciphered in 2014, and the reality of its message will shake the entire world.
Within every frame of any UFO video, an alien conversation is taking place. A brilliantly sophisticated and earth altering dialog between alien beings and mankind is now being broadcasted all over our world. This true to life documentary will force every nation and people to confront themselves with the reality of interstellar and other worldly communication. The evidence in this film is unequivocal, and it is a truth you cannot run from, in a day where there will be no place to hide. In 2014 this message was detected and in 2015 we as humanity must decide what do we do, and even more... what will we say in response. 2014 Marks the end of the world as we knew it and opens the door to the new world to come.
Voorafgaand aan deze twee reeksen video's heeft Damon de film "Contact 2014" geproduceerd. Hierin laat hij zien dat UFO's al langer over de gehele wereld gesignaleerd worden, en dat ze op een intelligente manier met ons communiceren. Echter de mens is niet in staat deze boodschappen te begrijpen, maar Damon laat zien wat ze ons te vertellen hebben.
N.B.: Wij zijn voornemens om meer informatie en tijdsindexen in de informatievensters van de verschillende mediabestanden op te nemen. Dit gaat nog enige tijd duren, vandaar dat het er nog enigszins ongeordend uit kan zien. Onze excuses daarvoor.
The Knowledge of The Forever Time
The Last Words of Damon T. Berry
bron: http://degrotedwaling.com/the-knowledge-of-the-forever-time.html